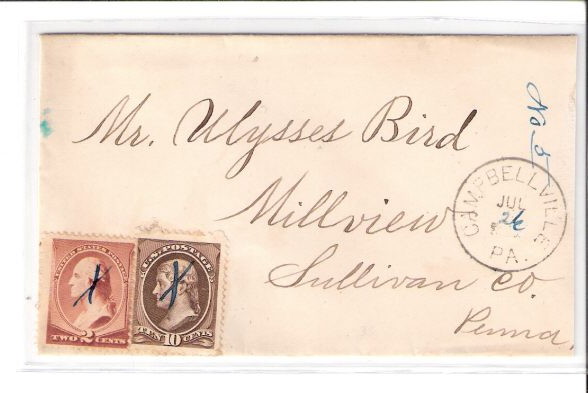 This is a registered letter sent from the Campbellsville P.O. circa 1870 to Millview just a
short distance away. The amount of the postage (12 cents) indicates that it was sent
registered mail. An interesting question that I have been asked is "Who sent the letter?"
Also, for that short of a distance "What was in it that it needed to be registered?"
Mr. Bird was a well known and respected resident in the Township & County, if we could
just get on the "party line" telephone somebody would know I bet.
The envelope was provided courtesy of Mr. Ted Bahry. (A serious stamp collector)
Jacob Snyder was the Postmaster.